CONSTRVCT is the world's first completely crowd-sourced fashion label. It is an online destination where anyone can create fashion designs that can be exported to pattern files to create the physical clothing.

CONSTRVCT is a new system of digital bespoke, where software enables an endless range of unique styles. You can order any of your designs custom made to your measurements. For each design, we generate the sized pattern, custom digitally print the fabric, then cut and sew.

CONSTRVCT is a design tool, online community, and creative platform-- it is fashion that represents the voice and inspiration of a global audience.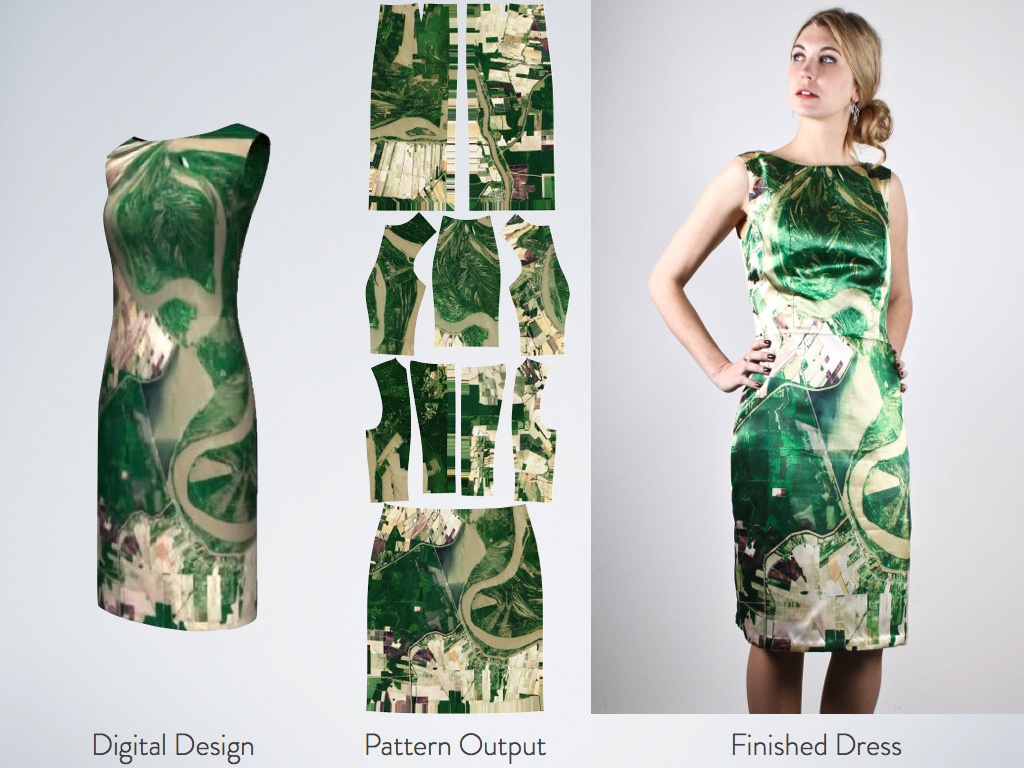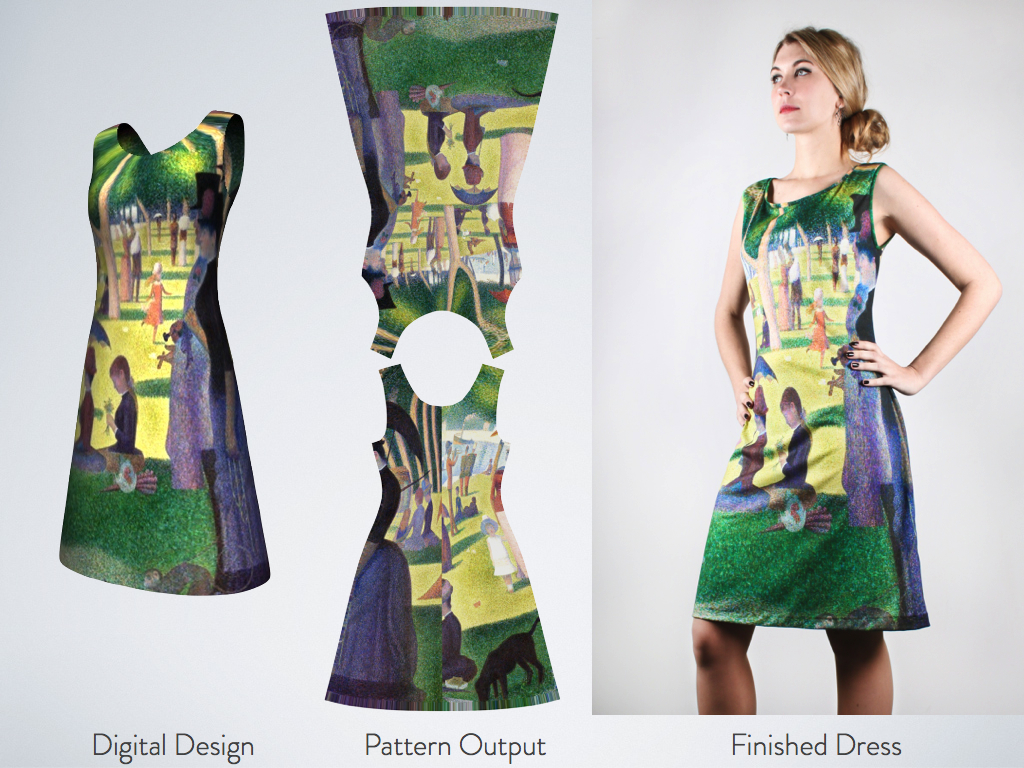 Our design for constrvct.com draws from Constructivist art, because CONSTRVCT presents a revolution in fashion design--we are pioneering couture at the convenience and price of ready-to-wear.

CONSTRVCT is an ongoing endeavor, where we hope to add features to expand the freedom of design that people can achieve. We are in the earliest days of a pivotal innovation in fashion design. Our larger vision is that this is the point in which clothing design, which is largely still done on paper, will become digital.


The name CONSTRVCT refers to the word "construct", which both means an idea comprised of systematic parts as well as the very act of creating.
DESIGN PROCESS

We use combined techniques from architecture, animation, and industrial design. First, we create a 3D model of a garment. The 3D model then goes through our parametric sizing system, which generates sizes on demand given a set of measurements. Our code then generates the data to map images across the garment in 3D. This is the distinctive quality of CONSTRVCT prints--An image can be matched perfectly across multiple sewn pieces, for a whole seamless image. This is a design feature that can only be done through our computational process.

Digitally printed fabric is a fundamental design decision on many levels. It allows us to produce a physical product that matches extremely accurately to the design preview online. It allows for an infinite variety in designs even before we enable editing on base silhouettes, and the results are dramatic and distinctive. It also provides built-in logistics, since we just print the sized pattern with all the customer information directly onto the fabric. Digital textile printing is also eco-friendly, as almost all the dye is locked directly to the fabric and thus does not enter into wastewater.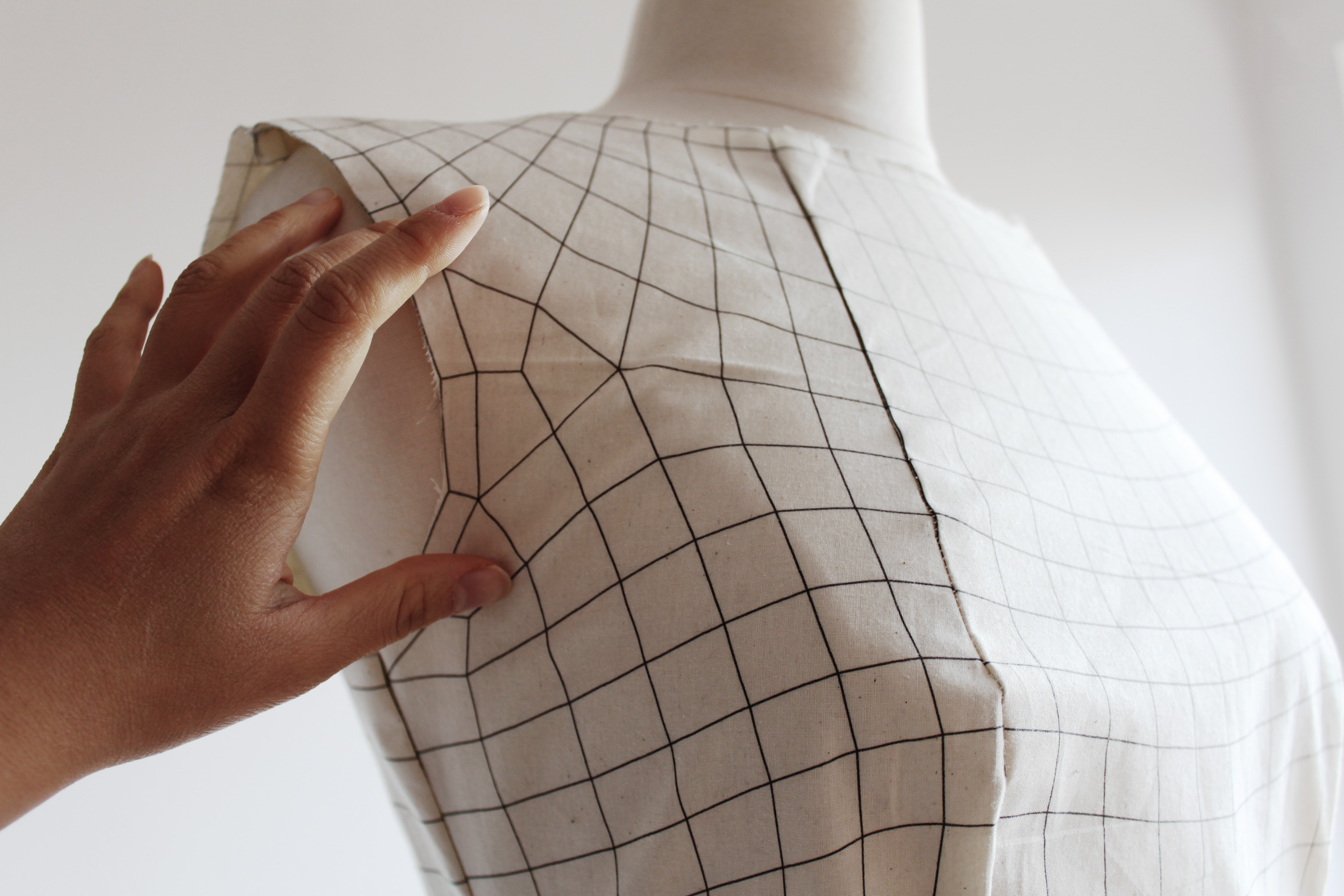 A muslin test, showing the underlying 3D mesh structure